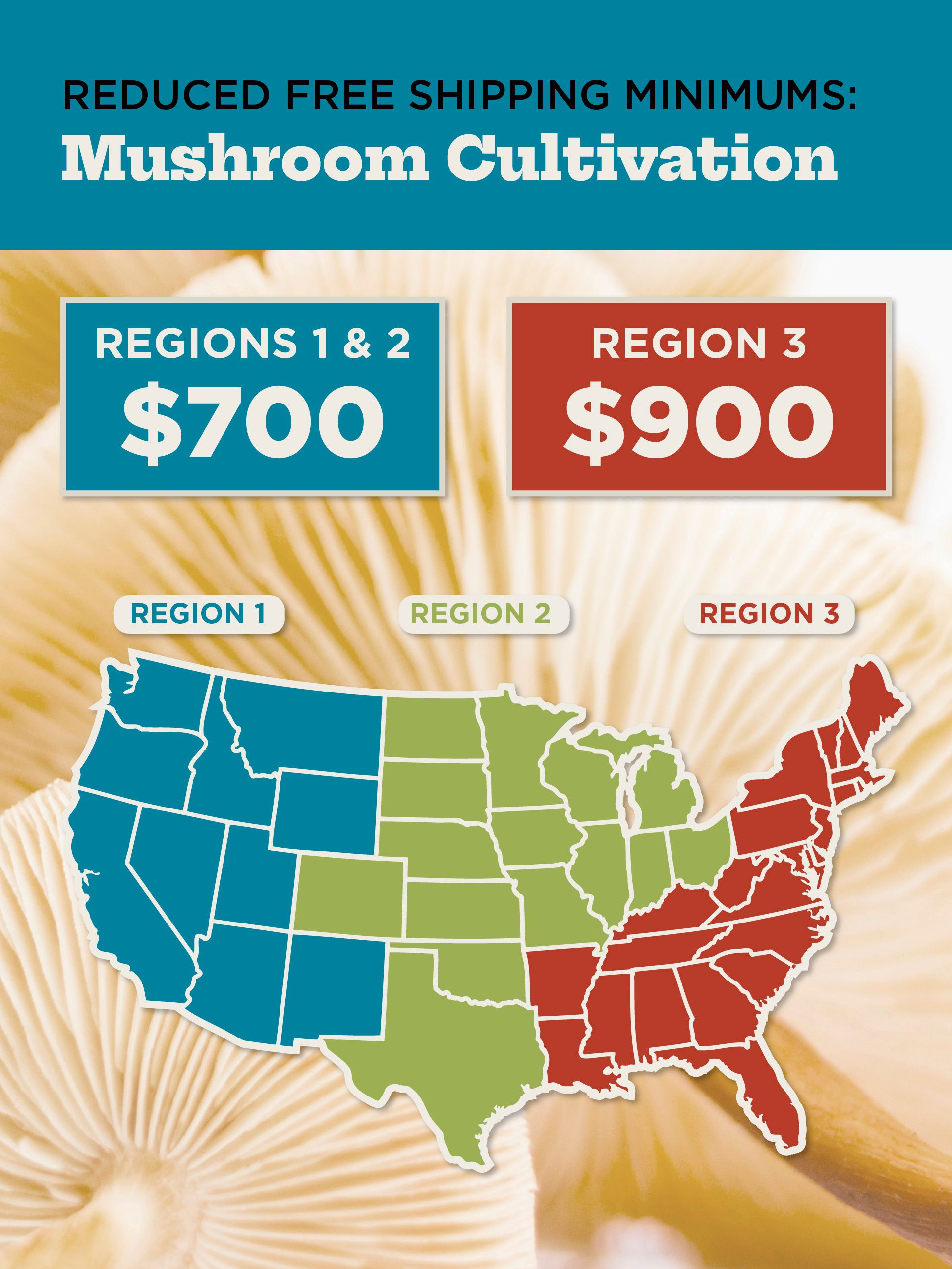 New Free Shipping Thresholds for Mushroom Cultivation Products
November 10, 2023
We're thrilled to announce that Left Coast Wholesale has reduced free shipping minimums for our mushroom cultivation product category, furthering our commitment to making these innovative products more accessible to our retail partners nationwide.
In a move informed by extensive data analysis and valuable customer feedback, we've tailored our shipping policy to better serve our community's needs. The updated shipping minimums are as follows:
Region 1: $700
Region 2: $700
Region 3: $900
These new minimums are effective immediately, allowing you to stock up on high-demand mushroom cultivation supplies for your customers without the extra overhead.
Khanhvi Dang, our CEO, expressed enthusiasm for the change:
 "We recognize the challenges of operating in today's rapidly shifting retail landscape and are very excited about the growth of the mushroom cultivation category here at LCW and nationwide. Our launch of these reduced minimums is rooted in the idea that this new program incentive allows retailers to remain competitive and explore a new category for their customers as the market grows."
We invite our B2B retail store partners to view our selection of mushroom cultivation products and take advantage of this new incentive.
If you are a retail store looking to expand your product offering with wholesale pricing on mushroom cultivation products, request an account here to get started with Left Coast Wholesale.